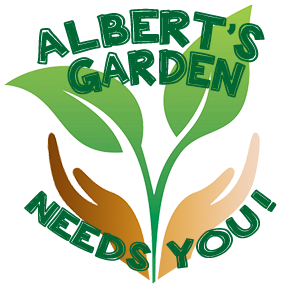 NEW MEMBERS and VOLUNTEERS ARE WELCOME!
You can work with any garden member as a volunteer to assist in on-going garden activities. Have fun and help with spring and fall plantings, weeding and pruning, raking and sweeping, and various projects throughout the growing season. This is an easy and enjoyable entryway to becoming a full-time garden member. Meanwhile, you can enjoy the garden and greet your neighbors and other folks who, like you, love the beauty, peacefulness and satisfaction in making our city greener.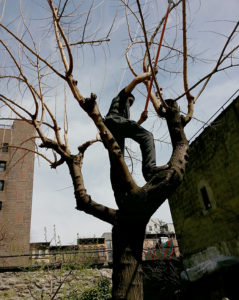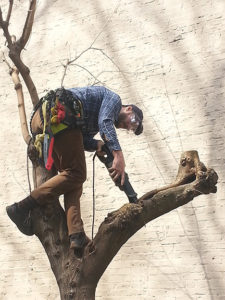 Peter Gere pruning Mulberry trees, 2017 & 2019
If you are interested in applying to become a member of Albert's Garden or to volunteer, you can either leave your name and contact information with any member at the garden, or use our Contact Us page.