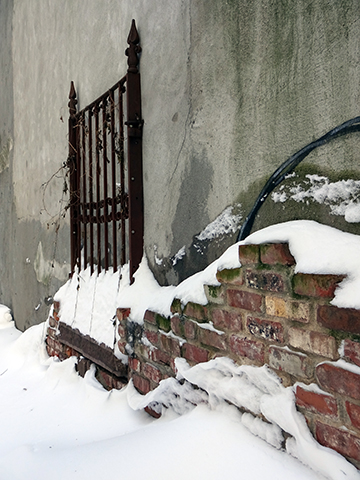 The garden is now closed for the season,
but you may enter whenever the gate is open.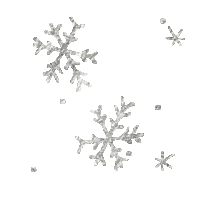 Albert's Celebrates over 50 Years in the East Village

For half a century, while standing watch over our ever-changing neighborhood, Albert's Garden has established itself, with dignity and design, into a beloved mature garden. As Citi Bike stalls, new businesses, and outdoor cafes develop around it, Albert's Garden has remained a familiar, dependable oasis and landmark, offering peace and rest for visitors from near and far. 
In 2022, we celebrated 50 years of serving the community and welcoming strangers to our small miracle — a picturesque garden that grew from rubble! Visitors can sit on benches, stroll on meandering paths, enjoy the tall trees, rustic walls, and shrubbery, and delight, as many birds do, in this small spot of nature we all need and love.
---
Albert's Garden is located at 16-18 E. 2nd Street between Bowery and 2nd Ave. — close to the Broadway-Lafayette/Bleecker Street subway stops and the 2nd Ave. stop on the F line.
Contact Us:  68 E. 3rd. St. Apt. 9 — New York, NY 10003-9241
phone: 212-475-3069  email: albertsgarden@earthlink.net
Follow Us On Social Media: #albertsgardennyc #eastvillage #smallgardens #nycgarden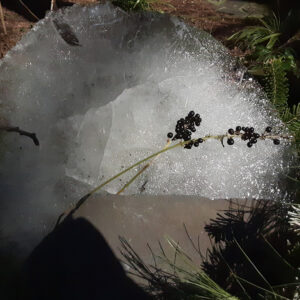 MORE ABOUT THE GARDEN'S HISTORY
INFO ON MEMBERSHIP & VOLUNTEERING
HELP SUPPORT US  —  DONATE VIA PAYPAL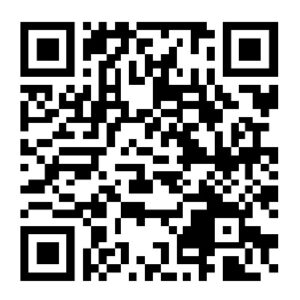 ___________________________________________________________________
---