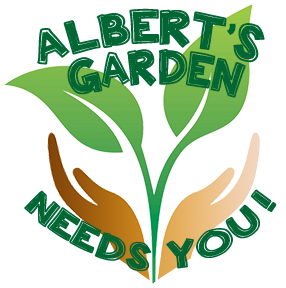 NEW MEMBERS and VOLUNTEERS ARE WELCOME!
Wouldn't you want to help preserve and promote the solace, serenity and delight of a peaceful shade oasis in our community now, and for the benefit of generations of neighbors and visitors to come?
Our mission is to:
A. Provide stewardship for the maintenance, conservation and preservation of land as a shade and serenity garden for benefit of the surrounding community and the general public.
B. Develop awareness of green space ecology.
C. Enhance environmental quality through horticultural insight.
D. Promote community health and integrity.
E. Stimulate and encourage activities which foster nature related education as well as artistic and cultural endeavors.
F. Be a sanctuary for flora and fauna.
You can work with any Steward Member as a volunteer to assist in on-going garden activities. Have fun and help with spring and fall plantings, weeding and pruning, raking and sweeping, and various projects throughout the growing season. This is an easy and gratifying entryway to becoming a full-time garden member. Meanwhile, you can enjoy the garden and greet your neighbors and other folks who, like you, love the beauty, peacefulness and satisfaction in making our city greener.
If you are interested in applying to become a member of Albert's Garden or to volunteer, you can either leave your name and contact information with any member at the garden, or use our Contact Us page.
---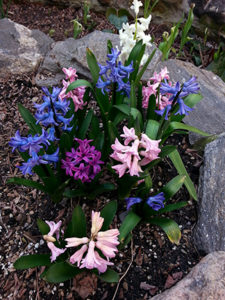 Member Responsibilities
In addition to general garden maintenance and upkeep, individual members participate in administrative tasks.
2021 Board of Directors
Committees
Gardening Committee – Nicole Blau, Greg LeClaire
Maintenance Committee – John Shuttleworth, Nicholas Nicolosi
Programming – Constance Barrett, Bob Cat, Barbara Horn
Web/Media, Garden History – EJay Sims, Barbara Horn, Bob Cat, Shannon Anderson, Francine Lange
Fundraising – Shannon Anderson, EJay Sims, Barbara Horn