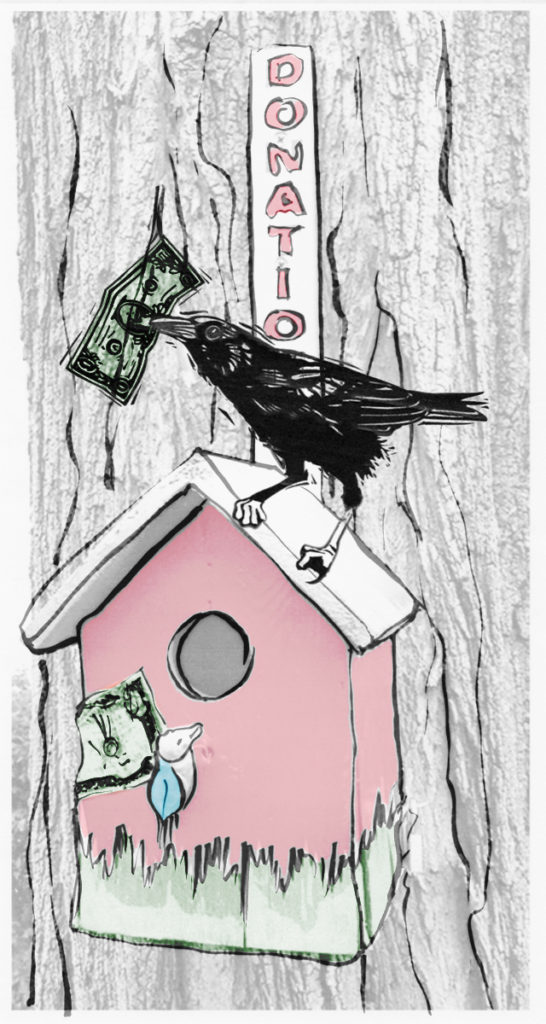 In becoming a beloved sponsor of Albert's Garden, you help make sure that hundreds of visitors a year, passersby, local residents, and tourists alike can continue to enjoy our greenery and peacefulness–much needed in harried urban landscapes, much appreciated when found.
Your financial support of Albert's, a gem of natural serenity and beauty, is the essence of "giving back," in this instance helping ensure that a unique patch of delightful open space, where anyone can relax and reflect, remains in the East Village.
Over nearly 50 years, Albert's has been managed and maintained entirely by a small but loyal and hard-working group of volunteers. We depend on donors to help meet our expenses (mainly bills for water, plant replacement, fish food, and general maintenance). For a yearly donation, you will be invited to our special events, your name or business will be added to our donors list, and you can plan occasions when a small group can meet in the garden.
Alberts is incorporated as a not-for-profit 501(c)(3) registered with the New York State Charities Bureau.
We count on you to help! Your donation is tax deductable!
Download our Contribution Form
Contact Albert's Garden
Phone: 917-686-3100
Email: albertsgarden@earthlink.net
Your tax-deductable donation may be sent to us in the form of a personal check made out to Albert's Garden.
Mail to: Alberts Garden
68 E. 3rd St. Apt. 9
New York, NY 10003-9241
---