Bird Mural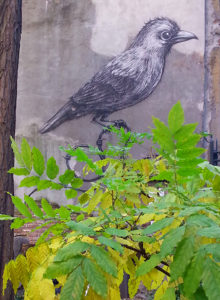 The  bird mural at Albert's gate is by Belgian street artist, ROA, who is recognized for his use of wildlife imagery that is usually inspired by the local environment.
---
The Ramones 1976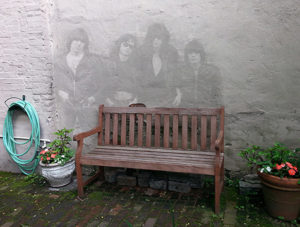 The Ramones had posed in 1976 for Roberta Bayley, a staff photographer for Punk magazine, "against the brick wall of a community garden around the corner from CBGB's." The photo initially appeared in Punk, and later became one of the most recognizable album covers ever. Music enthusiasts from all over the world often make a pilgrimage to visit this same wall, back by the fishpond, today.
---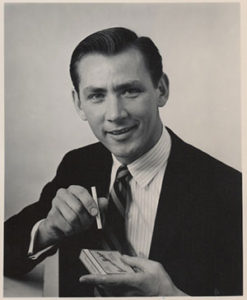 Albert's Garden was named for this founding member who began transforming a plot of derelict land in the early 1970s. He was joined by neighbors Louise Kruger, Ben Wohlburg and others who eventually took over after Albert moved to the West.
History of Albert's Garden – work-in-progress researched and compiled (with the help of present and past garden members) by EJay Sims, 2016-17/2020
---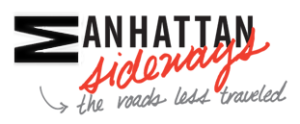 The Manhattan Sideways site features a slideshow with photos of the garden as it looked in 2012.
---
Louise Kruger Interview – Grace Tankersley, Community Gardens of the East Village, c. 2009 (out of print)
Albert's Garden – poem by Marchia Newfield dedicated to Louise Kruger, 2003
"Sunset for Albert's Garden" by Keith Crandall (THE VILLAGER, page 10… Vol 68, Number 48, 1999) — historical article about Albert's Garden during the years that Rudy Giuliani was Mayor and no bird lover!
1940 US Census for 16-18 E. 2nd St. now Albert's Garden
Smithsonian Gardens: Elizabeth Eggimann, "Albert's Garden," Community of Gardens, accessed May 17, 2021, https:/​/​communityofgardens.​si.​edu/​items/​show/​12344.​
---
We welcome uncovering more information about any of the early members and also photos of the garden throughout the years, so if you know anything or have anything you would be willing to share, please get in touch with us through our  Contact Us page.